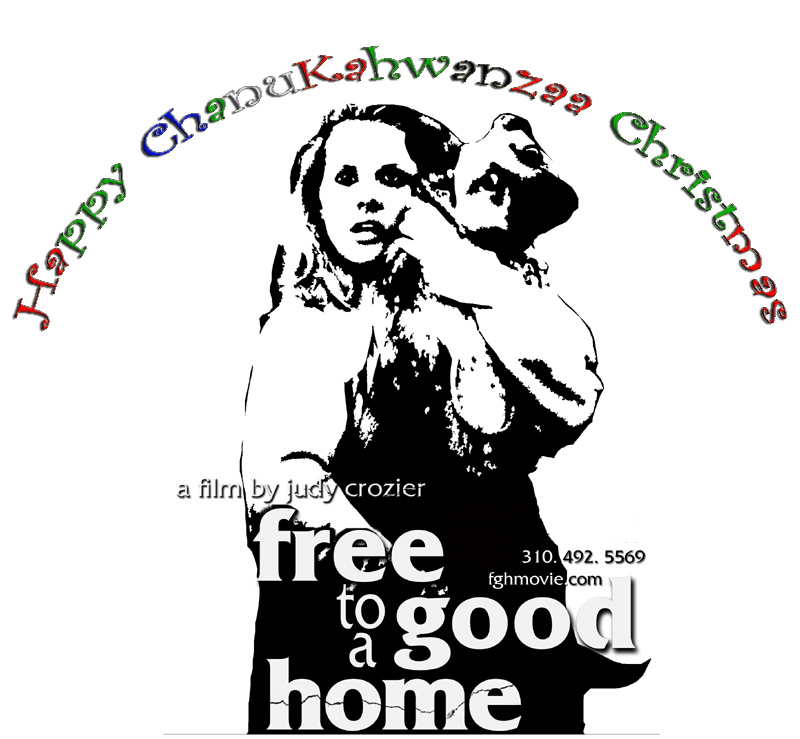 FGH Nov/Dec 2005 Newsletter
PLEASE FORWARD this Email to your friends
there is a forward button below
This grassroots film about grassroots animal rescuers needs some grassroots publicity!
---

---
POST PRODUCTION HAS BEEN STALLED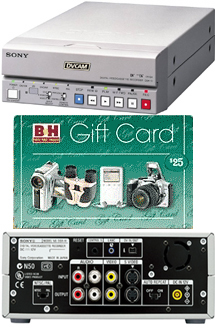 I am sad to report that the post production on the film has been completely stalled.
We had a Hard Drive crash and Lost two months of work!

In order to continue it is imperative that we buy a DV Deck so that we can digitize our media.
(which is the two months of work we lost) Owning a DV Deck is much more cost effective
than renting because it gives our volunteer editors freedom to work on the film when they have time.

Currently, we are seeking funding for $3,000.00. Most of this money will be used to purchase
the new DV Deck (approximate cost: $1,800.00). The remainder is for marketing and technical support.

For current or daily updates check out our BLOG. Also see our website
under STATUS for detailed information.

For current or daily updates check out our BLOG.
Also see our website under STATUS for detailed information.

Click on the link below to donate money toward the DV Deck
via the BHPhoto Gift Card.

click here to make a donation toward the purchase of the DV Deck
---
The New Year Holds Promise!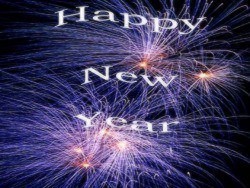 The film WILL BE COMPLETED in 2006!
We now have technicians in our corner to make sure past mistakes are not repeated. The entire year is dedicated
to fundraising for Picture Lock Editing and Sound Mixing. With special people like you,
the film can find its worldwide audience and the first step for change will be taken.

Also in 2006 our Non Profit status WILL BE FINALIZED!
After months of research we found a Non Profit who can extend fiscal sponsorship to "FREE to a Good Home"!

Fundraising Dinners and Screenings
If you would like to sponsor a screening fundraising dinner, please contact us.
For generous donations arrangements can be made for advanced DVD/VHS copies (of the rough cut) or private screenings. Please contact us to make arrangements. Contact 310.492.5569 FREEtoaGoodHome@aol.com

School and other institutions may also request screenings of the Rough Cut for educational purposes.

Other ways to support the completion of the film VOLUNTEER!
Volunteers are needed all over the country and the world. Ask us how you can help.

In Los Angeles? You can help us in Post Production! Email us for details!
---

---
Why Donate?
The PURPOSE of this movie is to ENLIGHTEN those who
have NO IDEA of what is going on in our Animal Shelters.
AFTER SEEING THE FILM no one COULD POSSIBLY BE
naïve ENOUGH TO DROP THE FAMILY PET at the local
shelter, confident that it will go to a good home.

(outtake interviews after screenings have ALL stated "they had no idea"
and indicated they would be willing to foster, rescue, and not drop
animals at shelters as a solution to rehoming.)

Pets in America have become as disposable as the latest fad.

This film, like grass roots animal rescue groups, has been made entirely
by donation. WE ARE GRATEFUL FOR ALL THE CONTINUED SUPPORT!
And we HOPE YOU WILL remember us this holiday season.

click here to more images from the movie
---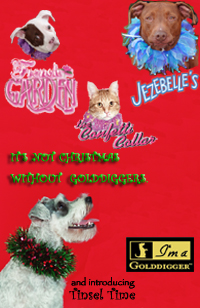 FGH Fundraiser



May 2005 filmmaker and entrepreneur Judy Crozier
joined the staff of Golddiggers, the designer of Jezebelle collars,
owned by entrepreneur and fellow rescuer
(Sparky & the Gang), Sherri Stankewitz.

Crozier and Stankewitz have the same philosophy putting
their entrepreneur and creative talents to good use to
further their philanthropic efforts in animal rescue

Purchase Jezebelle's through the FGHMovie.com
website and ALL proceeds go toward the completion of the film.
---

---
Penny - the Pinned Pit Puppy! is STILL available for adoption!




Penny was dropped off by Animal Control at a local vet to be euthanized but the vet couldn't do it!
With TWO broken FRONT legs and MULTIPLE fractures in her shoulder,
the vet contacted some rescue groups to take over the care of Penny.
No one group would take on Penny, FGH's filmmaker Judy Crozier, jumped in.
She picked up the xrays and detailed medical information and
contacted several vets to find out costs and who would be willing to work with Penny.
Pins or Plates? would she walk? 3000 or 6000 dollars to repair? Who was qualified? Where would the money come from?

We found a Doctor at Plaza Del Amo Animal Hospital (Torrance, CA)
who was qualified (recommended) and willing to arrange a good samartian discount.
Judy sent out an email,
Joan (AdoptAChowLA.com) sent out an email and
Sherri (Sparky & the Gang) sent out an email...
and so on... funds were raised.
And the first of a few surgeries began. Penny was on the mend.
For the rest of the story (and more pictures) click on the link below.

If you would like to make a donation towards Penny's medical bill
(and her final follow up visit and xrays) please contact FREEtoaGoodHome@aol.com,
or click the link below to make a donation via the links on our website from PayPal or Amazon.



We also have this weeks rescues, BULLET and AMAZING GRACE.
BULLET was hit by a car and Judy and Sherri ran to the rescue.
GRACE was starving to death and has an infection on her leg.
We are looking for help boarding BULLET while his owner/guardian or a NEW HOME is found.


Click here to Donate or read the FULL Story
---
About this Newsletter and FREE to a Good Home

If you are hearing about FGH for the first time here is some basic information.

The Newsletter
The FGH newsletter will notify you of special events related to our feature film,
FREE to a Good Home, including screenings, fundraising events, film festival
announcements, distribution and how you can get the film for educational purposes.

The Story
"FREE to a Good Home" is a gritty, realistic, film written, directed and produced by Judy Crozier. It reveals the journey of Tala Loreto (Katherine Norland), a naïve Wyoming tomboy lured into the emotional world of rescuing stray dogs. Inspirational and informative, this film champions a young woman who finds herself through challenging the system, one life at a time.

The Film
Footage of "FREE to a Good Home" has been seen throughout Asia, and has also been used by the Doris Day Animal League to pass legislation. When completed, it will be used to raise awareness and funding for rescuers in LA, and throughout the country.

Our Thanks!
We need your help to get the word out about upcoming fundraising events. Please, please forward this newsletter: your support is essential to the completion of this movie.

EMAIL US if you would like us to mail you a packet of postcards
for your mailing list or for just handing out.

Thanks again to ALL of you who have already provided help with the movie and to those who plan on attending the events. I am so very grateful for your ongoing support!

Please visit our website at the link below for the Synopsis, Cast and Crew Bios, Info on Events and to view our Trailers!
---
Remember, PLEASE, PLEASE, PLEASE FORWARD and CROSS POST!